Functional Gifts
​These gifts are available at the Art Cottage in downtown New Braunfels, Texas or from the Artist.



canyonlakeartguild.com
newbraunfelsartleague.org
artcottage-gallery.com
​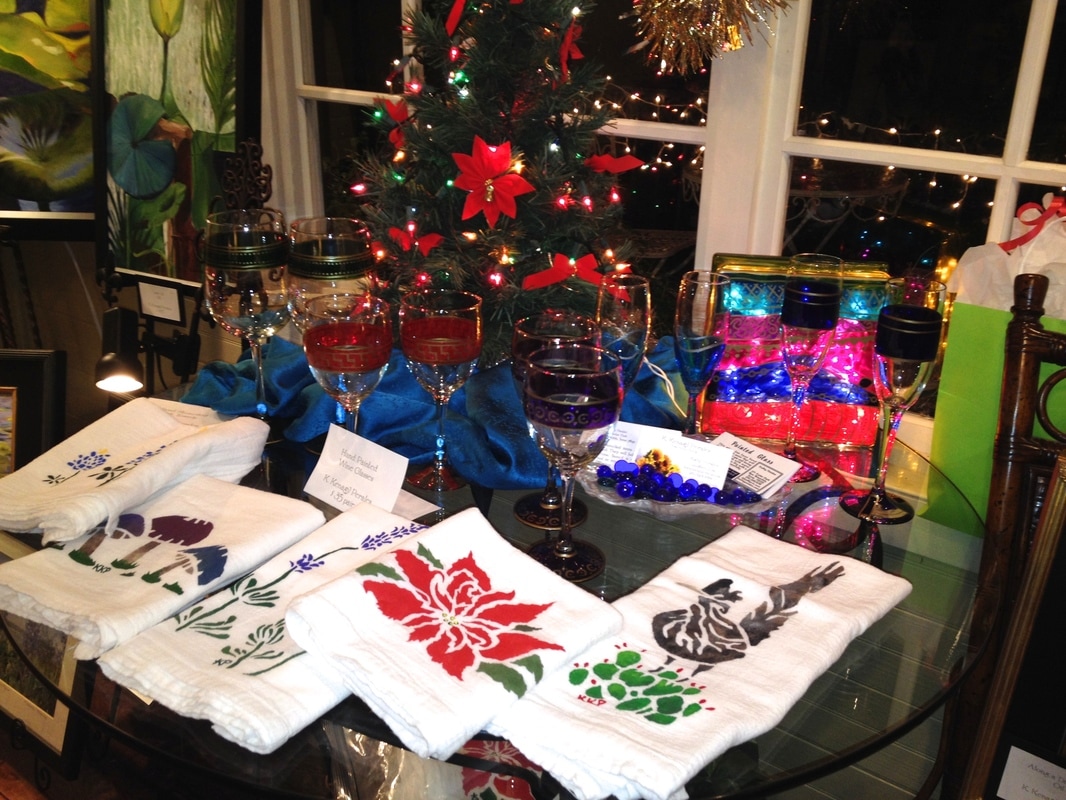 Hand painted Wine Glasses
are painted with the Artist's designs.
​
100% cotton Dishtowels, are stenciled with acrylic paint. The Artist designed and hand cut the stencils. They will fade a bit but last a long time.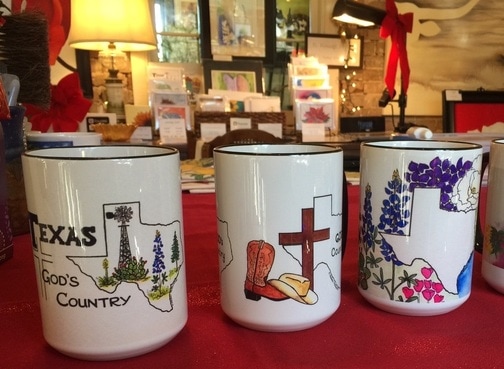 ​Coffee Mugs
​
feature the designs and paintings of the Artist.
​
City Skylines
The Artist has painted the city skyline or icon buildings of each city or area.

​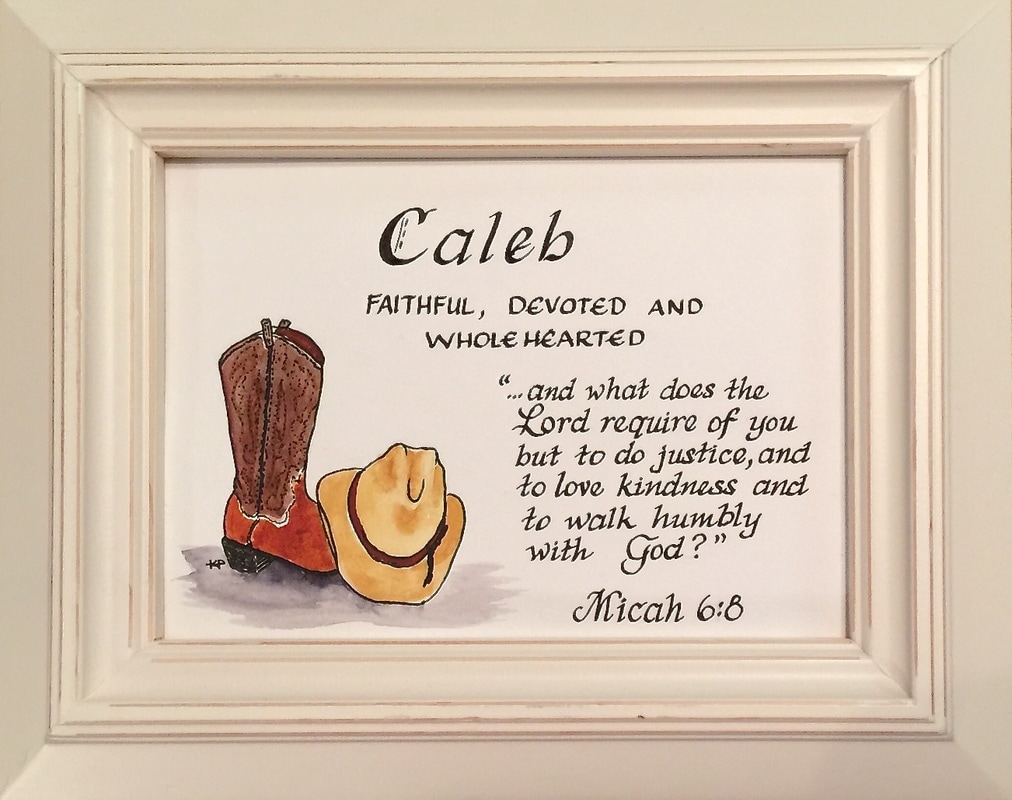 Name Paintings
​are the Artist's calligraphy of individual information. The Artist will make a painting of choice, calligraphy the Name, as well as the attributes of the Name, the date of birth, and the chosen Bible verse. Each is different and comes framed.
All work on this website is copyrighted by K. Kenagy Perales; Kathy Perales and not to be reproduced in any form except by written permission from the artist.